On June 21 solstice 22, the two-day shenghong refining and chemical project over-limit pressure vessel manufacturing will be successfully held in yongda chemical.
The start - up meeting will focus on the unresolved issues and the duration of the project. Through the communication and discussion of projects, technologies and production of Sinopec Guangzhou Engineering Co., LTD., Shenghong Petrochemical Co., LTD., and Yongda Chemical co., LTD., the problems such as drawing design, material procurement and time limit confirmation have been basically solved, laying an important foundation for the later project work.
Hundreds of pressure vessels of Shenghong refining and refining undertaken by Yongda Chemical co., LTD are mainly made of over-limit equipment, and the materials involve a variety of stainless steel, carbon steel and composite plate. The devices involved are also very complete, including ethylene glycol, hydrogenation, coal gasification, kerosene hydrogenation, butadiene, etc.
The undertaking of the pressure vessel project fully embodies the advantages of Yongda heavy equipment manufacturing and transportation. As the key project of Yongda Chemical in 2020, Shenghong Refinery will receive the key support from the site, technology, personnel, manufacturing and other aspects of our company to fully guarantee the production cycle and quality of the project.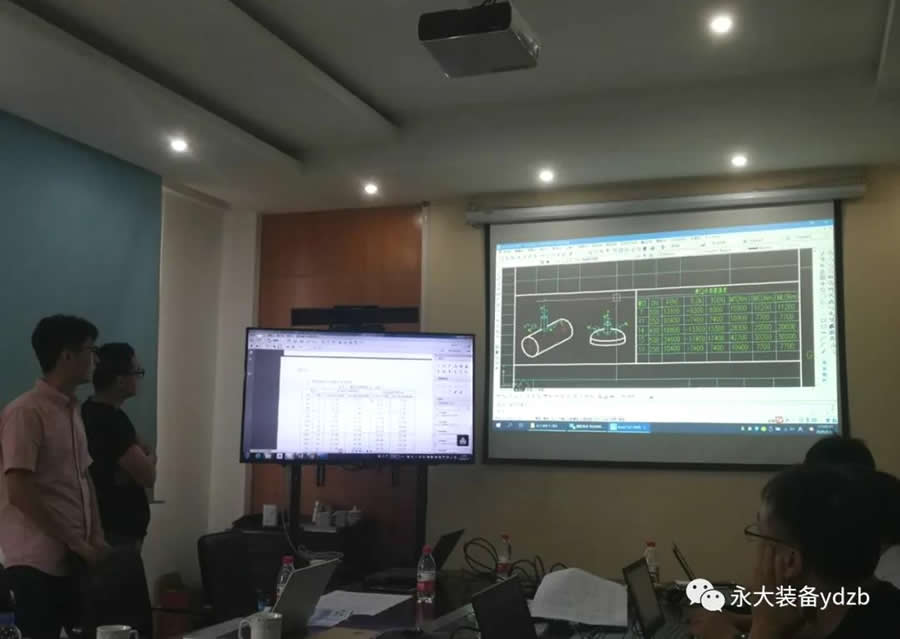 三方人员在会议室多屏交流讨论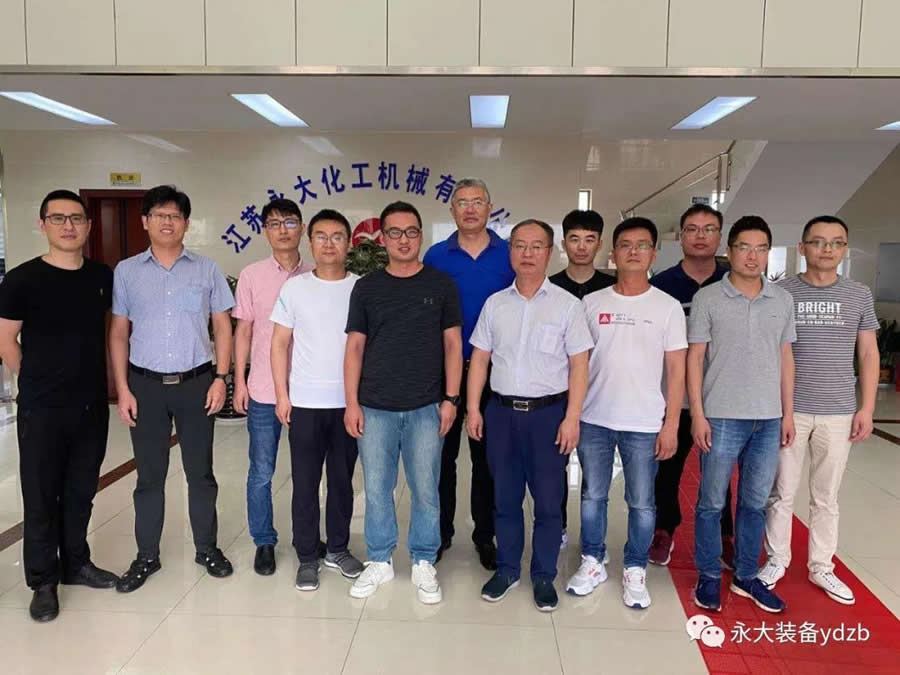 After the meeting, the three parties took a group photo